Education
---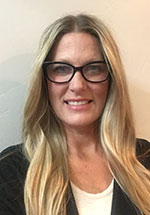 Natasha Tebbs
Principal, Education Director
My name is Natasha Tebbs, and I oversee the education department at Turning Point School. I have a genuine love of watching students learn personal growth while developing a love of learning.
I currently hold a Bachelor's Degree in Human Services from California State University, Fullerton, a Master's Degree in Educational Psychology from the University of Nevada, Las Vegas and an Endorsement in Educational Leadership from Arkansas State University.
I have experience within school systems ranging from K-12, private and public school, alternative education, teaching graduate programs at the University of Phoenix, and numerous years within the field of residential treatment.
My ultimate goal is to see ALL students succeed.
---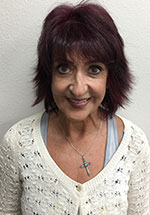 Robin Birmingham
School Counselor
My name is Robin Birmingham and I am the counselor here at Turning Point. I am originally from Southern California, but moved to Southern Utah 24 years ago. I have one daughter and two grandchildren.
I taught math and science for 30 years both here and in California. After that, I became a school counselor for 9 years. I 'semi' retired in 2016, but returned to Canyon View High School to head a new program to target grades and at risk students. I love this program and I'm excited to return to improve it even further.
I learned about Turning Point back in 2007 when I was the counselor at the alternative high school, SEA. I worked with the students and directors in providing the proper guidance for students to work toward their diploma. I am honored to return to working with Turning Point and their staff as the counselor.
When I'm not working at Turning Point or Canyon View high school, I'm riding my Harley, riding four-wheelers, or hiking the canyons of Southern Utah. If the weather is good, I'm outside!!
---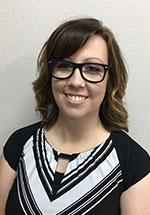 Marcie Armbruster
Social Science
My name is Marcie Armbruster, and I am a Teaching Specialist at Turning Point Family Care. I have been with Turning Point since 2017 and have enjoyed my experience here.
I am a Southern Utah native. I love the diverse surroundings that our area has to offer and enjoy exploring them as much as I can.
I entered the workforce straight out of high school. I have had the opportunity to work at some amazing places where I gained a lot of experience. It wasn't until I started working with elementary aged children in 2005 that I discovered my passion for teaching. I entered college at the age 40 and will graduate with my degree in Education with an emphasis in Reading, in May of 2021. I am a wife, mom of 5, employee and student. It has been an extremely rewarding experience so far, albeit a busy one.
---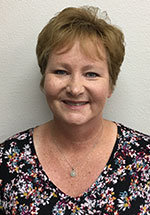 Patricia Kotarski
Special Education and Math
My education includes a Bachelor's degree in Elementary Education, a Master's degree in Special Education, and a Master's degree in Curriculum and Instruction. I am highly qualified to teach Mild, Moderate, and Severe Needs Special Education, as well as regular education content. I currently also work as a Special Education teacher at a local high School.
---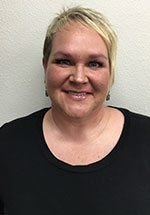 Kodi Quarnberg
Language Arts
I grew up in Millard County in Utah and attended Millard High School. I received my Bachelor's Degree and Master's Degree from Southern Utah University majoring in Secondary Education with a focus in Language Arts. I began teaching high school in 2006, and I also have experience teaching at the college level.
---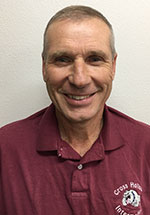 Rocky Ruud
Science
I grew up on a dairy farm near Grace, Idaho milking cows, hauling hay and all that goes with farm life.
I received an Associate's Degree from Ricks College and a Bachelor's Degree from Southern Utah University in Cedar City in 1988. I began a teaching career that same year for the Iron County School District, and retired in 2018.
I look forward to a new challenge teaching in a private school setting. I always try to look for the strengths of each student and help each student discover his or her gifts.