Our Staff
Turning Point staff has a long history of working with troubled teens in foster homes and through residential care. This rich and varied experience lends to a nurturing environment with opportunities to grow.
---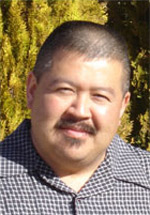 Joe Kealamakia
Program Director
Joe Kealamakia is our Program Director. Prior to moving to Utah in 1992 he worked for the State of Hawaii Corrections Division for nine years. In 1992 he started working with youth at a private troubled youth ranch in Cedar City as a line staff. In 1993 he became the Program Director. In 1995 Southwest Center Mental Health introduced there first Juvenile Sex Offender Program (Eagle Quest). Here is where he gained his experience working with juvenile sex offenders. The program offered a therapeutic environment where youth received psychological, psychiatric and psychosocial assessments; individualized schooling was also provided there along with recreational activities. In 1999 he became Program Coordinator, some of his responsibilities were hiring of all staff and training, and making sure all clients were current on all court obligations as well as coordinating transportation for all court appointments. This position provided him the opportunity to increase his experience with the administrative aspects of the program, working directly with caseworkers and those responsible for licensing and auditing the program.
---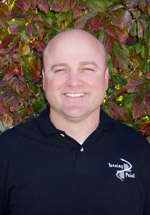 Rick Morris, LCSW
Clinical Director
Rick first began working with youth in 1996 in the capacity of a line staff at Eagle Quest, which dealt with youth who sexually acted out. The 5 years at Eagle Quest provided Rick with the opportunity to understand and relate with the youth on an individual level. This experience has helped him as a therapist to understand what the youth go through on a daily basis. He quickly realized that he wanted to work with youth for a career and decided to obtain his Masters in Social Work at the University of Utah. After graduating, he worked in a wilderness program that focused on helping youth overcome substance abuse addiction. Although he really enjoyed working in the substance abuse field, he realized that his interest lied in working with youth who have sexual behavioral issues. Rick has been part of the team at Turning Point Family Care for over 5 years and is the Clinical Director over the foster care program.
Outside of work Rick enjoys spending time with his wife and four children. They enjoy going camping and participating in sports with his children. He also volunteers at a local high school; coaching wrestling.
---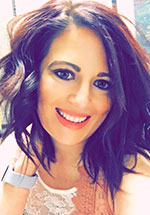 Micah Bulloch
CSW-Intern
Completed her graduate work at University of Utah, where she received a Masters in Social Work. Prior to attending graduate school, she completed her Bachelors' degree in Psychology from Southern Utah University. Micah previously worked for 7 years as a Social Worker with the State of Utah's Child and Family Services, where she provided intense in-home services to trouble youth and parents who struggled with a variety of mental health diagnosis. She also completed an internship through Southwest Behavioral Health Center where she facilitated Dialectal Behavioral Therapy groups and individual sessions. Micah also sees clients in a private practice where she provides therapeutic interventions to individuals in the surrounding counties, including individuals/families who have or are in a polygamous community. She is focused on becoming certified in EMDR and TF-CBT therapy. In her free time, Micah enjoys traveling and being outdoors with friends and family.
---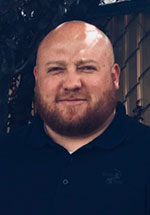 Jed Evans
ACMHC
Attended Southern Utah University where he earned a Bachelors in Social Sciences and Special Education. He then completed his Masters through Capella University. After completing his education, Jed interned at Youth Health Associates (YHA) working with troubled teens in individual and group therapy settings. He worked at Turning Point Family Care as a staff from 2009 to 2015 with a break in 2011 due to a deployment with the Army National Guard to Iraq. Jed loves working with adolescents and believes in positive thinking.
Jed enjoys spending time with my wife and two kids as well as enjoying and participating in sports and many other outdoor activities.
---
Front Office Staff
The ladies adore their coworkers and all aspects of their job. They like to welcome all the clients with warm friendly smiles. Their favorite part of the job is being part of a team that makes a difference in people's lives.
---
Staff & Therapists
In addition to our clinical director we currently have three other master level therapists who are licensed in the State of Utah to practice in this field. All of these therapists have years of experience in the helping profession. Their experience is rich in a diversity of issues and they are all well qualified to do individual, group and family therapy. Youth who come to our program will be assigned the therapist for their individual therapy who we believe will be the most beneficial for them.