Our Staff
Turning Point staff has a long history of working with troubled teens in foster homes and through residential care. This rich and varied experience lends to a nurturing environment with opportunities to grow.
---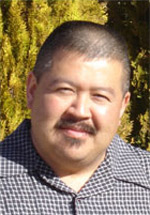 Joe Kealamakia
Program Director
Joe Kealamakia is our Program Director. Prior to moving to Utah in 1992 he worked for the State of Hawaii Corrections Division for nine years. In 1992 he started working with youth at a private troubled youth ranch in Cedar City as a line staff. In 1993 he became the Program Director. In 1995 Southwest Center Mental Health introduced there first Juvenile Sex Offender Program (Eagle Quest). Here is where he gained his experience working with juvenile sex offenders. The program offered a therapeutic environment where youth received psychological, psychiatric and psychosocial assessments; individualized schooling was also provided there along with recreational activities. In 1999 he became Program Coordinator, some of his responsibilities were hiring of all staff and training, and making sure all clients were current on all court obligations as well as coordinating transportation for all court appointments. This position provided him the opportunity to increase his experience with the administrative aspects of the program, working directly with caseworkers and those responsible for licensing and auditing the program.
---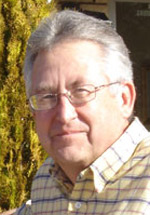 Brent H. Judd, LCSW
Clinical Director
Brent has worked with troubled youth since 1981. From 1981-1987 he served with the Division of Youth and Family Services as a youth services worker. This position provided individual and family therapy for young men and women who were beyond the control of their families, the school system or the juvenile court.
In 1987 Brent had the opportunity of going to the Division of Youth Corrections as a supervisor over a secure care unit. The youth in this program had been placed there by the court system. They were there for serious acts of criminal behavior. It was in this program that Brent first started working with adolescent sexual offenders. This program eventually became the first secure unit in the State of Utah to house 100% sexual offenders. At about the same time as part of his private counseling practice he became the Clinical Director of two adult units of the Intermountain Sexual Abuse Treatment Center. In this setting he had the opportunity of increasing his experience by treating adults who had these same sexual issues and who were housed in a satellite unit of the Utah State prison.
In addition to his work with adolescent and adult offenders Brent has had a private counseling practice in Cedar City for 25 years. In this environment he has the opportunity of working with all ages of clients and with a variety of family and individual problems. He is especially skilled in working with depressive and anxiety disorders. Brent believes the family is the key to many problems young men may face especially in their placement at Turning Point and he welcomes as much family involvement with the youth as possible.
---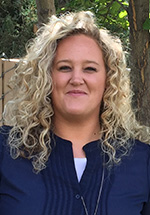 Ashlee Adkin, LCSW
Therapeutic Counselor
Ashlee completed her graduate work at Utah State University with a Master's in Social Work in 2014. Prior to graduate school, she attended Southern Utah University and earned a Bachelors of Science in Psychology and Family Life and Human Development. Ashlee completed her graduate internship at Utah State University's Counseling and Psychological Services providing individual and group counseling to college students struggling with a variety of issues. Ashlee's areas of professional interest include: eating disorders, depression, stress and anxiety management, trauma, sex specific treatment, and self-esteem development. Ashlee is passionate about working with young people and believes the relationship is the most important element of therapy.
---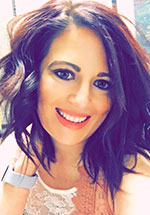 Micah Bulloch
CSW-Intern
Completed her graduate work at University of Utah, where she received a Masters in Social Work. Prior to attending graduate school, she completed her Bachelors' degree in Psychology from Southern Utah University. Micah previously worked for 7 years as a Social Worker with the State of Utah's Child and Family Services, where she provided intense in-home services to trouble youth and parents who struggled with a variety of mental health diagnosis. She also completed an internship through Southwest Behavioral Health Center where she facilitated Dialectal Behavioral Therapy groups and individual sessions. Micah also sees clients in a private practice where she provides therapeutic interventions to individuals in the surrounding counties, including individuals/families who have or are in a polygamous community. She is focused on becoming certified in EMDR and TF-CBT therapy. In her free time, Micah enjoys traveling and being outdoors with friends and family.
---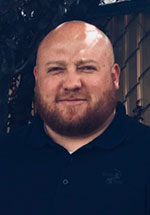 Jed Evans
ACMHC
Attended Southern Utah University where he earned a Bachelors in Social Sciences and Special Education. He then completed his Masters through Capella University. After completing his education, Jed interned at Youth Health Associates (YHA) working with troubled teens in individual and group therapy settings. He worked at Turning Point Family Care as a staff from 2009 to 2015 with a break in 2011 due to a deployment with the Army National Guard to Iraq. Jed loves working with adolescents and believes in positive thinking.
Jed enjoys spending time with my wife and two kids as well as enjoying and participating in sports and many other outdoor activities.
---
Front Office Staff
The ladies adore their coworkers and all aspects of their job. They like to welcome all the clients with warm friendly smiles. Their favorite part of the job is being part of a team that makes a difference in people's lives.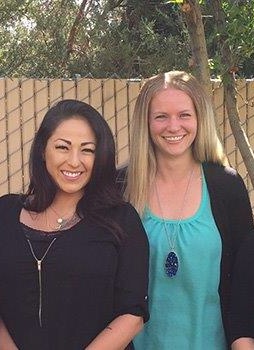 Photo: (from left) Chantelle Pete, Beth Bosshardt
---
Staff & Therapists
In addition to our clinical director we currently have three other master level therapists who are licensed in the State of Utah to practice in this field. All of these therapists have years of experience in the helping profession. Their experience is rich in a diversity of issues and they are all well qualified to do individual, group and family therapy. Youth who come to our program will be assigned the therapist for their individual therapy who we believe will be the most beneficial for them.