Our Staff
Turning Point staff has a long history of working with troubled teens in foster homes and through residential care. This rich and varied experience lends to a nurturing environment with opportunities to grow.
---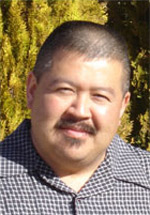 Joe Kealamakia
Program Director
Joe Kealamakia is our Program Director. Prior to moving to Utah in 1992 he worked for the State of Hawaii Corrections Division for nine years. In 1992 he started working with youth at a private troubled youth ranch in Cedar City as a line staff. In 1993 he became the Program Director. In 1995 Southwest Center Mental Health introduced there first Juvenile Sex Offender Program (Eagle Quest). Here is where he gained his experience working with juvenile sex offenders. The program offered a therapeutic environment where youth received psychological, psychiatric and psychosocial assessments; individualized schooling was also provided there along with recreational activities. In 1999 he became Program Coordinator, some of his responsibilities were hiring of all staff and training, and making sure all clients were current on all court obligations as well as coordinating transportation for all court appointments. This position provided him the opportunity to increase his experience with the administrative aspects of the program, working directly with caseworkers and those responsible for licensing and auditing the program.
---
Joni Thomas, LCSW
Therapeutic Counselor
Joni has been in the field of social work for 19 years. She completed her Bachelors of Social Work degree at SUU in 1998. She went on to complete her Master's Degree in Social Work from the University of Utah in 2006. Joni began working in this field as a line staff at Eagle Quest, a residential and day treatment program for youth sex offenders from 1998-2001. Then she worked as a case manager for DCFS working with youth and families from 2001-2007. She has worked with a wide range of clients with varying issues.
Joni enjoys crafting, being outdoors, growing flowers and plants and spending time with her 3 children.
---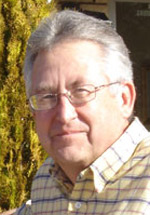 Brent H. Judd, LCSW
Clinical Director
Brent has worked with troubled youth since 1981. From 1981-1987 he served with the Division of Youth and Family Services as a youth services worker. This position provided individual and family therapy for young men and women who were beyond the control of their families, the school system or the juvenile court.
In 1987 Brent had the opportunity of going to the Division of Youth Corrections as a supervisor over a secure care unit. The youth in this program had been placed there by the court system. They were there for serious acts of criminal behavior. It was in this program that Brent first started working with adolescent sexual offenders. This program eventually became the first secure unit in the State of Utah to house 100% sexual offenders. At about the same time as part of his private counseling practice he became the Clinical Director of two adult units of the Intermountain Sexual Abuse Treatment Center. In this setting he had the opportunity of increasing his experience by treating adults who had these same sexual issues and who were housed in a satellite unit of the Utah State prison.
In addition to his work with adolescent and adult offenders Brent has had a private counseling practice in Cedar City for 25 years. In this environment he has the opportunity of working with all ages of clients and with a variety of family and individual problems. He is especially skilled in working with depressive and anxiety disorders. Brent believes the family is the key to many problems young men may face especially in their placement at Turning Point and he welcomes as much family involvement with the youth as possible.
---
Benjamin Harding , LCSW
Therapeutic Counselor
Ben completed his masters at Arizona State University in 2012. He has been working with challenged youth on and off since his Masters program in community mental health. Ben completed his residency at EMPACT-SPC and became an LCSW in 2014. After receiving his clinical license, he began private practice work focusing on youth and connecting with their families. In early 2016 he began working with youth exclusively in a wilderness program in Arizona called Anasazi. Due to his wilderness experience, Ben brings therapeutic recreational skills to the program and uses this to creatively teach therapeutic principals. .
Ben is also certified by the American Society of Addiction Medicine as an addiction specialist; bringing a wealth of knowledge about addiction to our program. He is also certified in many other therapeutic interventions including, Cognitive Behavioral Therapy, Dialectical Behavior Therapy, and Motivational Interviewing.
Ben strongly believes in the healing power of nature and connection with the spiritual side of life. He believes that everyone deserves a new beginning; letting go of the past, being mindful of this moment and looking forward to the future.
In his spare time he enjoys spending time with wife and their children.
---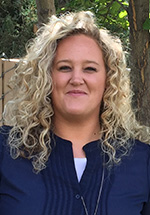 Ashlee Adkin, LCSW
Therapeutic Counselor
Ashlee completed her graduate work at Utah State University with a Master's in Social Work in 2014. Prior to graduate school, she attended Southern Utah University and earned a Bachelors of Science in Psychology and Family Life and Human Development. Ashlee completed her graduate internship at Utah State University's Counseling and Psychological Services providing individual and group counseling to college students struggling with a variety of issues. Ashlee's areas of professional interest include: eating disorders, depression, stress and anxiety management, trauma, sex specific treatment, and self-esteem development. Ashlee is passionate about working with young people and believes the relationship is the most important element of therapy.
---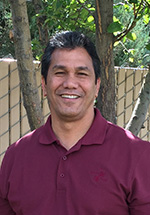 Larry Ursua
Facility Operation Manager
Larry coordinates and manages maintenance of building, all line staff, and supervisor, assist with work schedule. Other responsibilities will include daily operations with teachers, therapists and the program client's. Larry was born in Honolulu Hawaii. He attended Brigham Young University – Hawaii, he earned a dual bachelors in Hawaiian Family Studies and Pacific Island History with an Associates in Public Communication. Larry Co-Chaired and directed the West Hawaii Fatherhood Initiative for 14 years. The purpose of the program is to provide fathers with education, new methods of parenting and the important role of a father. Larry worked as an Outreach coordinator for North Hawaii Family Coalition. He introduced the coalition in 2006 "A Healthy Community makes Healthy families." These programs are still in progress and striving within the communities of Hawaii today.
---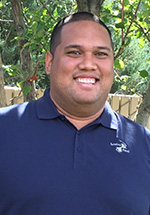 Sefa Robins
---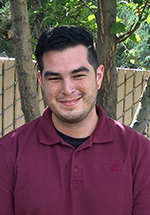 Lyle Brown
---
Front Office Staff
The ladies adore their coworkers and all aspects of their job. They like to welcome all the clients with warm friendly smiles. Their favorite part of the job is being part of a team that makes a difference in people's lives.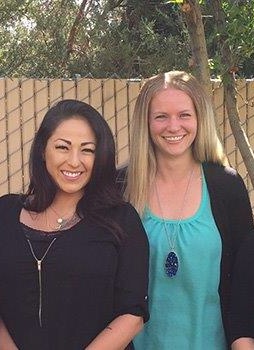 Photo: (from left) Lori Dennett, Chantelle Pete, Beth Bosshardt, Erin Sawyer
---
Staff & Therapists
In addition to our clinical director we currently have three other master level therapists who are licensed in the State of Utah to practice in this field. All of these therapists have years of experience in the helping profession. Their experience is rich in a diversity of issues and they are all well qualified to do individual, group and family therapy. Youth who come to our program will be assigned the therapist for their individual therapy who we believe will be the most beneficial for them.